TDD - Grilliant Machines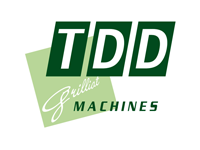 With over 20 years experience in wine-making equipment, TDD Grilliat Machines provide a unique know-how with the Grilliat machines.
Located in the heart of the Champagne region, 5 minutes drive from Epernay, TDD provides to all sparkling wine producers a wide range of bottling equipment, notably disgorging and dosing machines, as well as corking and sealing machines.
TDD Grilliat designs and manufactures complete fixed and mobile disgorging lines and machines, either manual, semi-automatic or fully automatic, which are adapted to all types of units.
Call 0419 498 333 or eMail Us