Equipment

Pipwin are distributors of major machinery for the industry, including TDD, and Oeno Concept.
Pipwin's long relationship with the manufacturers of this machinery means our clients can access all the information they need, plus help with packing, shipping and follow-up support.
Any queries regarding the machinery/suppliers, please call 0419 498 333 or eMail Us

TDD - Grilliant Machines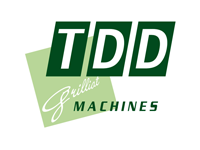 With over 20 years experience in wine-making equipment, TDD Grilliat Machines provide a unique know-how with the Grilliat machines.
Located in the heart of the Champagne region, 5 minutes drive from Epernay, TDD provides to all sparkling wine producers a wide range of bottling equipment, notably disgorging and dosing machines, as well as corking and sealing machines.
TDD Grilliat designs and manufactures complete fixed and mobile disgorging lines and machines, either manual, semi-automatic or fully automatic, which are adapted to all types of units.
Call 0419 498 333 or eMail Us

OENO Concept

With 40 years of expertise, Oeno Concept designs and manufactures wine-making equipment throughout the world.
Products include a complete range of machines and cases for storage and riddling, processing machines (cold treatment) and complete turnkey cellar installations, with designs suited to your needs.
Oeno Concept has produced nearly 11,000 Gyropalette riddling machines, each averaging 500 bottles of champagne or traditional method wines per week or nearly 290,000 bottles per year.
Call 0419 498 333 or eMail Us